T3Coaching is now on Facebook!


Congratulations to the January 2019 Athlete of the Month, Alexandra Besso!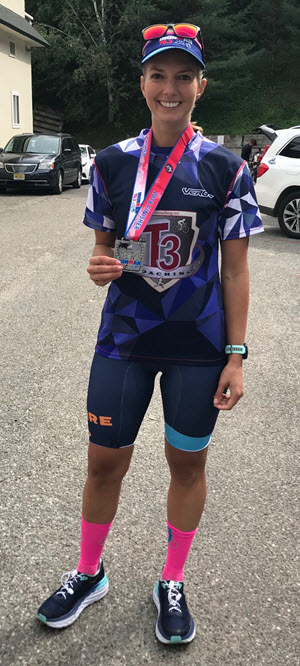 Congratulations to T3's January 2019 Athlete of the Month, Alexandra Besso! Alex trains smartly and loves to work hard in pursuit of her athletic goals. In 2018, she pushed through the obstacles in her way and finished her triathlon season with a 31 minute PR at Lake Placid 70.3 on a cold September day. In this off-season, she has been working general fitness and strength as she prepares to start triathlon training for 2019. In 2019, we'll be watching Alex tackle Ironman Lake Placid!
Read more about Alexandra here...
---
Congratulations to the December 2018 Athlete of the Month, Kim Kilby!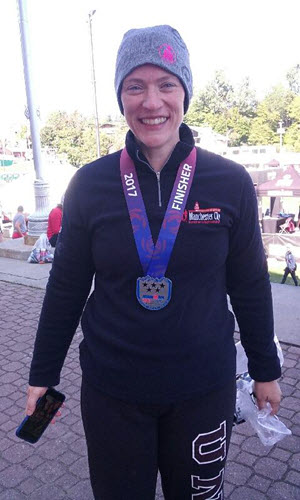 Finding the right balance between family, work, hobbies and triathlon can be challenging. However, once that balance is found, the rewards are great. Kim Kilby exemplifies this! Kim is very successful in many walks of life, and the one variable that shines through on even the cloudiest days, is having fun! You will see Kim constantly smiling, yet working hard. You will hear her laughter, yet a seriousness about her goals. Always - you can tell she is enjoying the journey. Having completed an Ironman, marathon, and many other events - living a healthy lifestyle and being a role model to her family and colleagues are the greatest accomplishments I see. Congratulations Kim! Well deserved!!!
Read more about Kim, here...
---
Congratulations to the November 2018 Athlete of the Month, Jessica Cronin!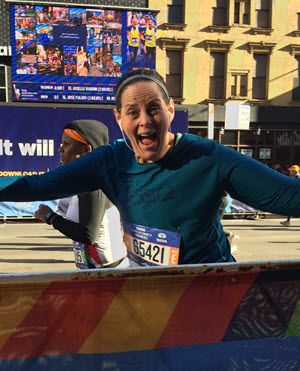 Congratulations to Jessica Cronin for being selected as the November T3 athlete of the month! Jessica most recently had the experience of running the New York city marathon just 4 weeks after setting a personal best at the Mohawk Hudson River Marathon. When she first started working with coach John Evansky as her personal trainer, her goal was to run a 5k, which turned into a half marathon, and then full marathon. Her goals then shifted to triathlon, choosing Big George 70.3 as her introduction to multi-sport. She had such a great experience she decided she wanted to do Ironman Lake Placid. 2017 came and so did the work to get ready for such a great event. Jessica has always been a hard worker, doing her very best to do all of what is asked of her and that continued all the way to the magical finish line in the oval in Lake Placid. Congratulations, Jessica, what an awesome journey you have started for yourself!
Read more here...
---
Congratulations to the October 2018 Athlete of the Month, Kerri Thomas!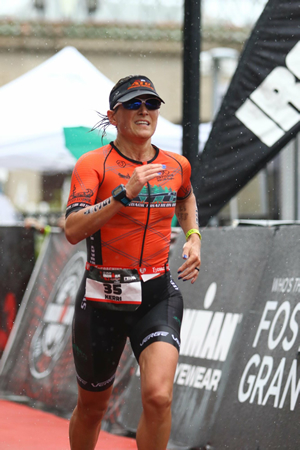 Congratulations to Kerri Thomas, our athlete of the month. Most recently Kerri qualified for the Ironman 70.3 World Championships 2019, being held in Nice, France. This amazing accomplishment came at the Ironman 70.3 Atlantic City, where she continued to show her improvements, especially in the run. Overall, it has been a remarkable season for her, earning multiple podiums. Kerri earns everything she gets through an impeccable work ethic and desire to be the best. Consistently asking for more out of her self, she is a pleasure to coach, being able to create challenges most wouldn't beg for. There is a sense that this is only the beginning of something :-) Congratulations Kerri - #T3Proud.
Read more about Kerri
---
T3 Endurance Camp a HUGE SUCCESS!
Participants of the camp were gifted with phenomenal weather in Lake Placid the weekend of June 8-10th. This made for optimal training over the three days. Friday kicked off with a great swim in the beautiful Mirror Lake, after a thorough breakdown of mechanics, drills, and activation stretches. On both evenings, discussions were led by the T3 Coaching Staff. Topics ranged from creating daily habits in your training, to race day strategies... and a lot in between. Saturday, all athletes took to the iconic Lake Placid bike course. While some did two loops, others performed one loop then had a very challenging brick session. Sunday wrapped up with a pristine run along the Ausable River. With the sun beaming down on the athletes, they were able to practice race day fueling in real time conditions. The camaraderie of the camp is second to none! Thank you to all our participants and look forward to next year already!
---