T3Coaching is now on Facebook!


Labor Day weekend marks the end of summer for many people, but not for T3! T3 athletes have a busy September with the Green Mountain Stage Race, the Lake George Triathlon, the Big George Triathlon, Lake Placid 70.3, 70.3 World Championships in Chattanooga, and the Cortland Sprint Triathlon. We will even have a few athletes competing in October as well!
---
Introducing September's Athlete of the Month...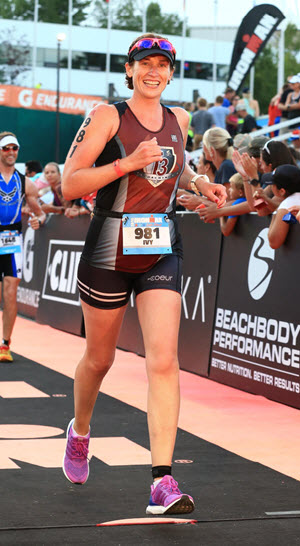 September AotM Ivy Kasallis
T3 Coaching is very proud to name
Ivy Kasallis as the September Athlete of the Month
. This is Ivy's fourth year with T3 Coaching, and each year she continues to get faster, stronger, and more determined to reach her athletic potential. This season was her best yet! Ivy is an inspiring athlete to coach, as she is detail oriented and has a thirst for knowing the "why" behind every workout. With a strong sense of adventure, she tends to gravitate towards events that are challenging and competitive. Despite Ivy's crazy schedule as a Nurse Anesthetist, she does a beautiful job balancing triathlon with work, family, and fun. Congratulations, Ivy! We look forward to seeing what's next on your horizon!
---
July 17-20th, 2017, 8-10:00 AM: Kids Triathlon Camp, held at Glens Falls High School. Please contact
Kevin@T3Coaching.net
for info.
---
Ten T3ers will be racing at Ironman Lake Placid. Others will race at Delta Lake and Boston.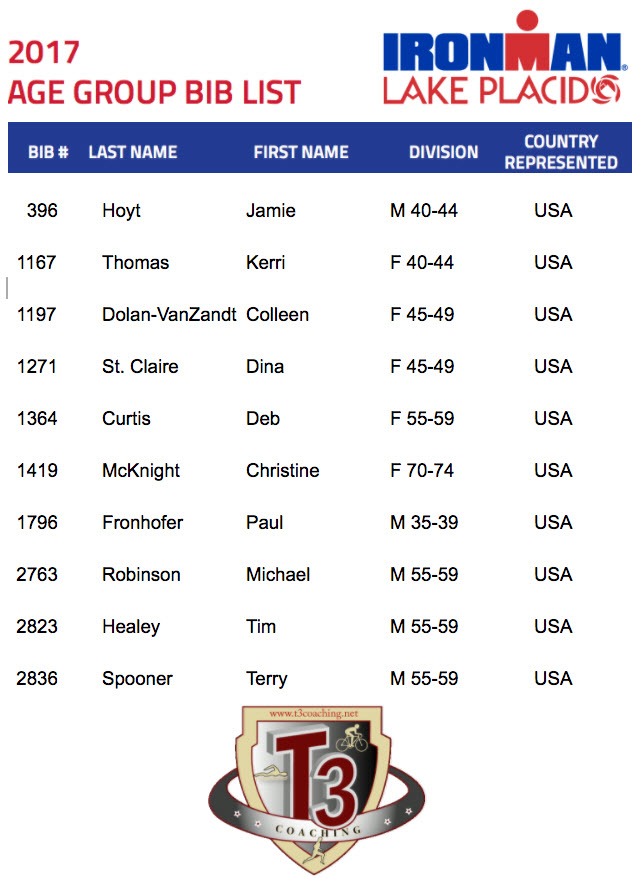 IMLP Bibs
---
T3 held its annual Endurance Camp June 16-18 in Lake Placid. With a new format and new accommodations, 14 athletes worked with 3 coaches swimming, biking, and running on the Ironman Lake Placid course. Evening sessions prepared the athletes for the events of the next day and answered many questions on long course triathlon. Participants made new friends and enjoyed beautiful weather as well.
---