Spin Classes Registration OPEN!
---
MEET our T3 November ATHLETE of the MONTH, Nathan Rieger!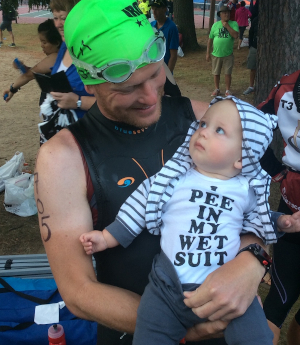 Congratulations to Nathan Rieger on earning the T3 Athlete of the Month. Nathan is a 3x Ironman but a family man first and foremost, placing his training time after his obligations as a husband and father. He even allows his wife, Lauren, to input his training availability for each day into Training Peaks (something more athletes might think about). Last season Nathan took a step back from triathlon to focus on running his first open marathon and becoming a stronger/healthier athlete. We had a few setbacks along the way, but Nathan's proactive approach to preventative self-care and recovery got him to the start line feeling good and allowed him to experience his first open marathon finish line. Nathan defiantly encompasses what T3 is with his enthusiasm for the sport but also the commitment to a healthy life/work balance. Very well deserved!
Read more about Nathan here...
---
2020 Informational Meeting
"Find a group of people who challenge and inspire you, spend a lot of time with them, and it will change your life."
Be a part of the best team around! T3 Coaching will be hosting it's annual Informational Meeting at Grey Ghost Bike Shop on October 27th (see attachment). Hope you can make it!
If you are looking for a coach next season, look no further! T3 Coaching is accepting applications for the 2020 season. With three USA Triathlon Certified coaches, with a combined 25+ of triathlon coaching experience, please consider joining us October 27th from 4pm-6pm to learn more about becoming part of the best team! This meeting is open to the public for anyone wishing to learn more about T3 Coaching and our services.
Click here for more information
. (You will need Adobe Reader to view)
#T3Coaching • #T3Proud • #T3Better
---
MEET our T3 October ATHLETE of the MONTH, Jess Corwin!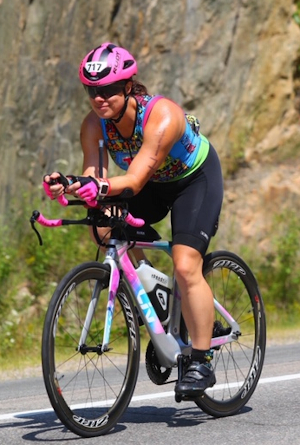 For some triathletes, the training load results in a lot of time away from friends and loved ones. Not for Jess Corwin, whose support group runs, rides, and celebrates with her. Jess faithfully put in the work, had a great time doing it, and took more than 2 hours off her Ironman PR at Mont Tremblant, Quebec. Yes, you read that right, 2 hours! Congratulations to the T3 October Athlete of the Month, Jess Corwin!
Read more here...
---
MEET our T3 September ATHLETE of the MONTH, Amanda Williams!
Congratulations to Amanda Williams as the T3 September Athlete of the Month. Despite her challenging work schedule of rotating 12 hour work days, we were able to find a delicate balance of training, family, friends, and most importantly rest. Amanda came into the year determined and focused on her first Ironman finish line. Her dedication to the training was second to none. It was a pleasure to coach her and to be part of her journey as she gave 100% to every workout even when I had her running long after a 12 hour shift on her feet at 10 PM at night. When it came to race day, we laid out a plan for the swim, power on the bike, and pace for the run. She nailed each aspect during a long day of racing. As proof of a well executed race, she had a smile on her face each time she passed us on the course. Amanda "YOU ARE AN IRONMAN!"
Read more about Amanda, here...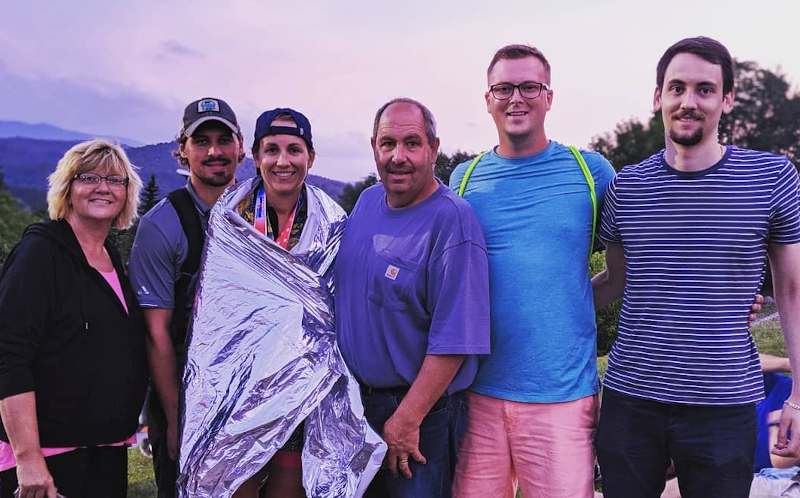 ---
MEET our T3 August ATHLETE of the MONTH, Chris Erwin!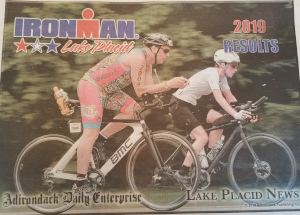 Congratulations to T3's August Athlete of the Month, Chris Erwin. In 2019, Chris started training for Ironman Lake Placid with snow on the ground and in the mountains where he likes to downhill ski frequently. Along the way, he significantly improved his swim skills, asked a lot of questions, and followed the plan precisely. The results: His first age group win at the Vermont Sun race in July and, two weeks later, a superbly paced race in Lake Placid where he exceeded his coach's expectations by just a little in both the swim and bike, setting up an excellent run on the way to his first Ironman finish and a front page photo on the Lake Placid newspaper the following day!
Read more about Chris here...
---