MEET our T3 August ATHLETE of the MONTH, Chris Erwin!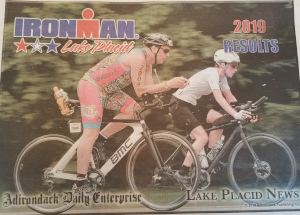 Congratulations to T3's August Athlete of the Month, Chris Erwin. In 2019, Chris started training for Ironman Lake Placid with snow on the ground and in the mountains where he likes to downhill ski frequently. Along the way, he significantly improved his swim skills, asked a lot of questions, and followed the plan precisely. The results: His first age group win at the Vermont Sun race in July and, two weeks later, a superbly paced race in Lake Placid where he exceeded his coach's expectations by just a little in both the swim and bike, setting up an excellent run on the way to his first Ironman finish and a front page photo on the Lake Placid newspaper the following day!
Read more about Chris here...
---
MEET our T3 July ATHLETE of the MONTH, Deborah Curtis!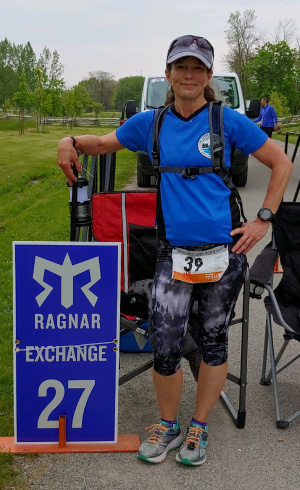 July 2019 AotM Deb Curtis
Congratulations to Deborah Curtis on earning the T3 Athlete of the Month. Last season, at her "A" race she suffered a bad bike crash. Unfortunately that ended a very successful season. However, with a ton of optimism and hard work, not only has she made a full return this year, but is exceeding her benchmarks of last year. Having already earned a few podiums! Her "never give up" attitude is uplifting and inspirational to many. Congratulations Deb! Very well deserved!
Read more here about Deb...
---
MEET our T3 June ATHLETE of the MONTH, Rachel Waller!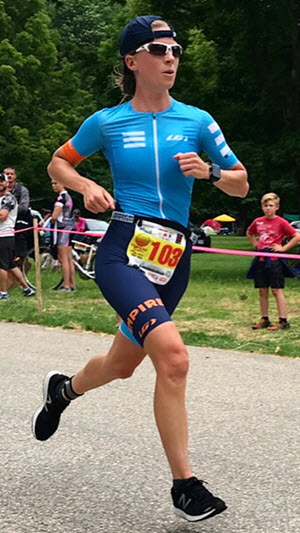 Congratulations to Rachel Waller on earning the T3 Athlete of the Month. In her first year with T3, she has already surpassed expectations. Coming off an amazing race at Ironman Connecticut 70.3, she clearly shows that she is ready for Ironman Lake Placid. In Connecticut, she earned herself a podium, finishing 4th in the F30-34 age group. She is terrific at making the most of her time, while balancing long hours & a floating work schedule. Her coach, Kevin Crossman, says "She is exceptional talent, with an even more determined drive, and so much fun to coach." Congratulations Rachel - well deserved!!!
Click here to read more about Rachel.
---
Tiny T3ers Camp 2019 registration is open
---
Congratulations to the May 2019 Athlete of the Month, Ariel Dickson!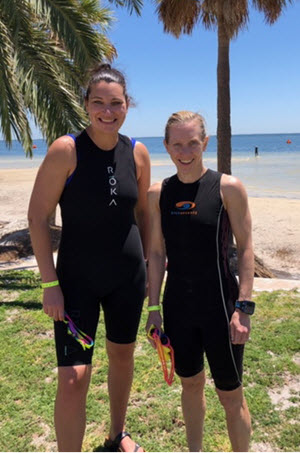 Ariel is a long-standing member of the original T3 Spin Crew and made her comeback to triathlon this year with an outstanding performance. Taking a podium spot at the historic St. Anthony's Triathlon in St. Petersburg, Florida last month, she trained strong and consistently to ensure this was a great experience. Ariel tackled every workout determined to get stronger and faster. This dedication was reflected in her recent racing success and all while balancing work and family life. We can't wait to watch Ariel have a great racing season.
Read more about Ariel here
.
---