MEET our T3 September ATHLETE of the MONTH, Tom Williams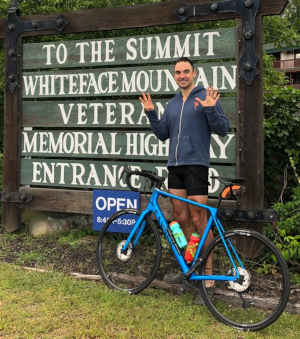 Congratulations to Tom Williams on earning the Athlete of the Month. Transitioning from endurance sports (specifically Ultra Running) to triathlon has been a fun process. Tom is persistent, resilient, and super strong. Combine that with the most positive attitude and certainly amazing things await!
With that said, no races on the schedule this year due to the pandemic, it didn't stop Tom from completing his event distances he had registered for... and then some! So far, he has completed a half Ironman, pretty much a full Ironman (2x), a marathon... and for an added bonus he completed the Everesting Bike Challenge!
Tom continues to be an outstanding student of the sport. Always wanting to learn more, improve his overall athleticism, and most of all enjoy the process of living a healthy lifestyle - it makes coaching Tom a joy! Congratulations!!!
Read more here...
---
MEET our T3 July ATHLETE of the MONTH, Christian Weber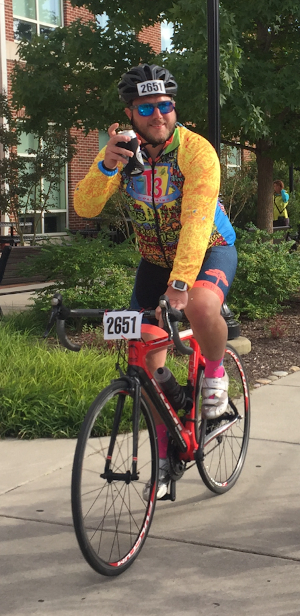 Congratulations to Christian Weber on earning the Athlete of the Month. Christian is a multi-talented individual that is fun to be around. He brings amazing energy and positivity to everything he does...from training, to house projects, to running an amazing business at Common Roots Brewing Company. Despite the cancellations of events this season, Christian was super proud of the gains he had made with T3 Coaching and wanted to continue. After he completed the #T3COVIDCHALLENGE (Swim 2.4 miles, Bike 112, Run/Walk 26.2 over the course of 3 days) in June, he immediately wanted more. Setting attainable, yet progressive goals - he continues with his training daily. Understanding that balance is key, he is settling into an amazing lifestyle that pairs work, family and "play" all together. T3 is super proud of Christian - so we raise a glass to him.
Click here to read more...
---
MEET our T3 June ATHLETE of the MONTH, Mara Fronhofer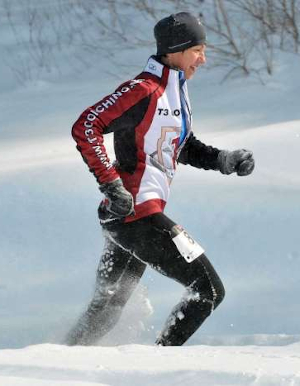 T3 Coaching is proud to announce this month's athlete of the month, Mara Fronhofer. Mara embodies the spirit of triathlon. Her resiliency, longevity in the sport and consistent positive outlook is something special. When the news broke that most races would be canceled, Mara took it with great stride and continued her journey of lifelong fitness. At no time did she slow her training. She showed pride in the work she had done and continues that today. If ever in need of a good laugh or smile, Mara is your "go-to".
Congratulations Mara
!
---
MEET our T3 May ATHLETES of the MONTH, T3 Medical Professionals!
For the May athlete of the month in the backdrop of the CoVID-19 pandemic, T3 selected six T3 athletes who are also medical professionals. T3 Coaches Kevin Crossman and Carl Regenauer interviewed Rachel Waller (Emergency Room Physician Assistant, Ellis Hospital), Amanda Williams (Emergency Room Physician Assistant, Ellis Hospital), Kim Kilby (Regional Medical Director, MVP Healthcare), Tom Williams (Emergency Medicine, Glens Falls Hospital), Mark Aierstock (Orthopedic Surgeon, Orthopedic Associates of Dutchess County), and Luis Castro (Equine Veterinarian) on a variety of aspects of life in this time.
Read more here >
---
MEET our T3 April ATHLETE of the MONTH, Steve Vnuk!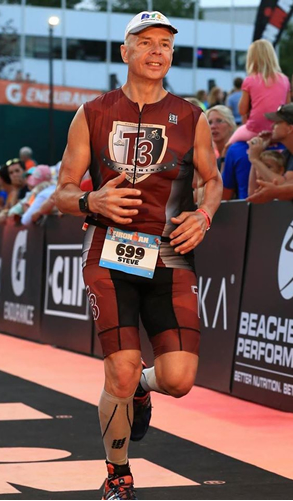 Congratulations to Steve Vnuk on earning the athlete of the month recognition. Steve truly embodies what it means to be a team player. Through his detailed communication with his coach, as well as his passion for the successes of the other athletes on the team, Steve embodies everything great about triathlon. His own successes are remarkable as well. Having competed at some of the highest levels in the sport of triathlon, he continues to seek out new adventures and challenges that improve his overall athleticism. If you ever get a chance to meet Steve, you will have the opportunity to meet one of the If you ever get a chance to meet Steve, you will have the opportunity to meet one of the most genuine and positive individuals we have ever come across. It is a special honor to recognize Steve this month!
Read more about Steve here.
---