MEET our T3 March ATHLETE of the MONTH, Luis Castro!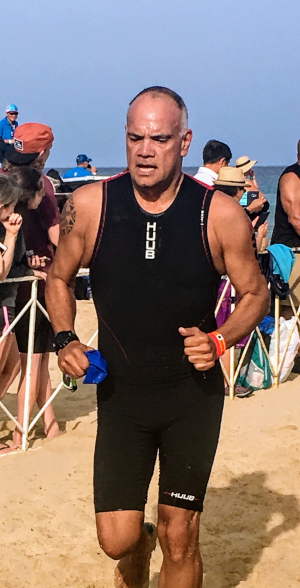 Luis has been a part of T3 since 2015. His story is inspirational, his successes remarkable, and his passion second to none. Most recently, on his 60th birthday, competed in the Las Olas aquathon. Though Luis no longer runs, he hasn't let that slow him. Instead, he has evolved into a disciplined athlete that focuses on his swim/bike combo. Congratulations Luis!
Read more about Luis here...
#T3Proud
---
MEET our T3 February ATHLETE of the MONTH, John MacDonald!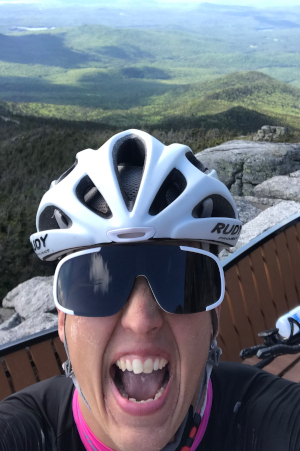 Congratulations to this month's AoTM, John MacDonald. John has been with T3 Coaching since 2011, making him the longest standing athlete working T3 Coaching. It is his commitment to himself, the coaches, and his teammates that makes John a very special recipient of this month. John has ALWAYS been supportive of all the T3ers while tackling a variety of individual challenges throughout the years. Whether he was focusing on Ironman, an Olympic Distance, or a marathon, his dedication towards being the best version of himself is present. We are grateful to have the opportunity to grow and work along individuals such as John. Congratulations John!!!
Click here to read more...
---
T3 Coaching just got better! Two new coaches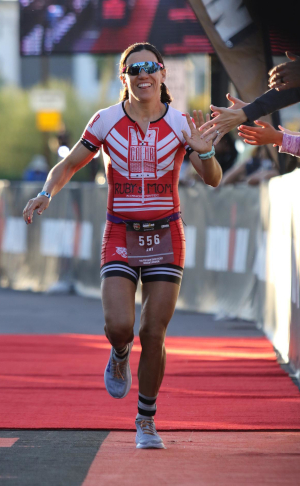 Coach Amy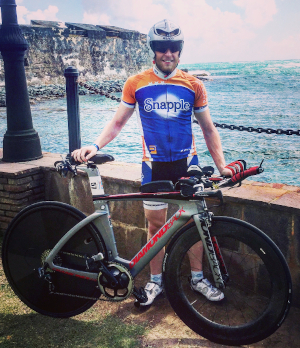 Coach Tim
T3 Coaching is very excited to welcome two very reputable coaches to our staff. We welcome Amy Farrell & Tim Russell. Both coaches come with a ton of experience working with triathletes, and have a clear understanding of the sport. Furthermore, they have known...and shown... that they value the philosophy of T3 Coaching. This is a great addition to our team, one which all our athletes will benefit from! I will be reaching out to some of you, as we hope you would be willing to train with them.
Amy... Tim... WELCOME!
Read more about both of them on the
Coaches page
.
---
Congratulations to our Athletes of the Month. The STECIUK FAMILY!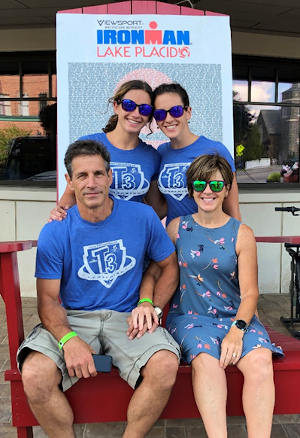 Accomplishing any Ironman is a remarkable feat no matter what... accomplishing an Ironman with family members is even more so! The Athletes of the Month are the Steciuk Family. This past July, the Steciuk Family (Maureen & Peter, along with daughters Andrea & Jessica), competed in Ironman Lake Placid. Coach Kevin says "working with the Steciuk Family was unbelievably rewarding. While they loved to workout together, creating small-individual differences to their workouts was fun." When race day came, their energy and support for each other was a sight to see. The pride that came from each of them, towards each other, as with all the T3ers on the course was something special. The Steciuk's are a remarkable family and one T3 is fortunate to have come across. CONGRATULATIONS MAUREEN, PETER, ANDREA, and JESSICA. #T3Proud.
Read more about the family here...
---
MEET our T3 November ATHLETE of the MONTH, Nathan Rieger!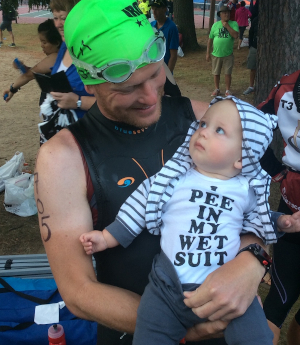 Congratulations to Nathan Rieger on earning the T3 Athlete of the Month. Nathan is a 3x Ironman but a family man first and foremost, placing his training time after his obligations as a husband and father. He even allows his wife, Lauren, to input his training availability for each day into Training Peaks (something more athletes might think about). Last season Nathan took a step back from triathlon to focus on running his first open marathon and becoming a stronger/healthier athlete. We had a few setbacks along the way, but Nathan's proactive approach to preventative self-care and recovery got him to the start line feeling good and allowed him to experience his first open marathon finish line. Nathan defiantly encompasses what T3 is with his enthusiasm for the sport but also the commitment to a healthy life/work balance. Very well deserved!
Read more about Nathan here...
---