T3Coaching is now on Facebook!


Another successful Kids Triathlon Camp!
Over the course of 3 days, kids learned more than just the basics of triathlon - sighting skills, flying mounts, etc., and had an opportunity to meet great triathletes (Carl Regenauer & Nick Marcantonio) in a Q&A format. On the fourth and final day, 13 kids showcased their talents and did not disappoint. From start to finish they executed the course safely, yet with speed and determination.

This is, without a doubt, a highlight each and every year for T3 Coaching.

Special thanks to our guest speakers, camp counselors, and parents!

#t3coaching #t3proud #tinyT3ers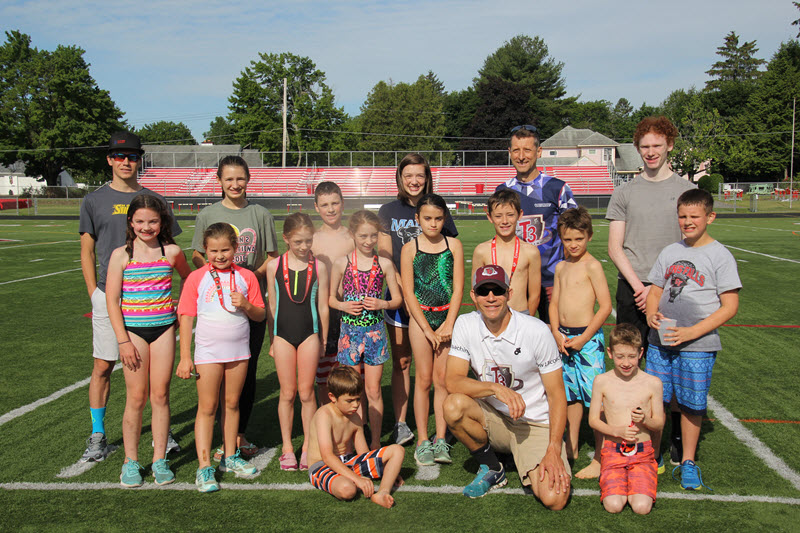 ---
T3 Endurance Camp a HUGE SUCCESS!
Participants of the camp were gifted with phenomenal weather in Lake Placid the weekend of June 8-10th. This made for optimal training over the three days. Friday kicked off with a great swim in the beautiful Mirror Lake, after a thorough breakdown of mechanics, drills, and activation stretches. On both evenings, discussions were led by the T3 Coaching Staff. Topics ranged from creating daily habits in your training, to race day strategies... and a lot in between. Saturday, all athletes took to the iconic Lake Placid bike course. While some did two loops, others performed one loop then had a very challenging brick session. Sunday wrapped up with a pristine run along the Ausable River. With the sun beaming down on the athletes, they were able to practice race day fueling in real time conditions. The camaraderie of the camp is second to none! Thank you to all our participants and look forward to next year already!
---
I'm sure this is a topic that may have been touched on many times before in sporting magazines or on forums/blogs, but it is something I feel strongly about that I wanted it on my webpage... Greeting others during exercise (or in general). I am going to share my anecdotal experiences with you in hopes that the next time you step outside to exercise you "say hello" to others. My goal - to start the "Hi there!" Movement.
I would love for you to share your "Hi there" experiences. Please email me at
kevin@t3coaching.net
to tell any story you may have in regards to this.
Click here to read more
...
---
Congratulations to the Nay 2018 Athlete of the Month, Dan Finnin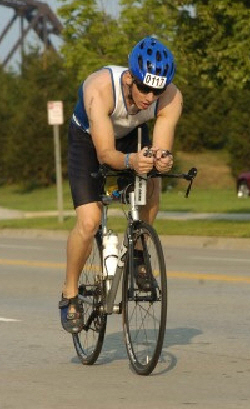 May 2018 AotM - Dan Finnin
Congratulations to T3's May Athlete of the Month, Dan Finnin! Dan is an experienced Ironman athlete who also balances his training with his duties as a Navy doctor and a busy travel schedule. Dan recently completed the Boston Marathon under cold and wet conditions that truly challenged the runners at the event. Dan will be racing at Ironman Lake Placid in July.
To read more about Dan, click here
.
---
April 18th, 2018 :: On June 8-10, 2018, athletes will have the opportunity to train on the Ironman Lake Placid course, receive expert coaching advice from USAT certified coaches, and share the triathlon experience with other endurance athletes.
Click here for more info...
---