T3Coaching is now on Facebook!


Are you currently not coached by T3, but want to be associated? Consider joining T3! Be a part of the T3 family,
click here to read more...
---
Over the course of two days, 4 coaches & 30 athletes came together to work on their swimming mechanics. Led by Kevin Crossman, athletes learned the breakdown of a complete freestyle stroke and how to prepare for their next triathlon swim. Each athlete was filmed above & below the surface and received valuable feedback on how to correct stroke mechanics.
Click here to see more photos
.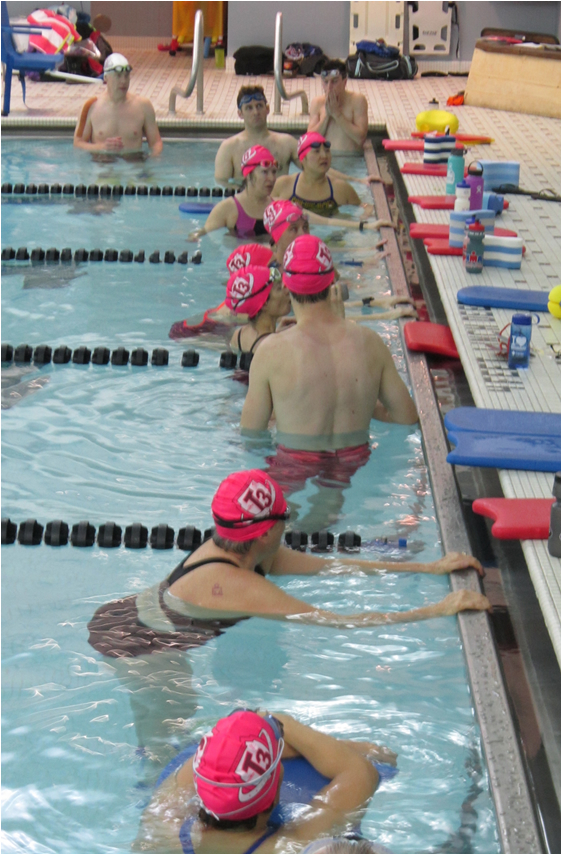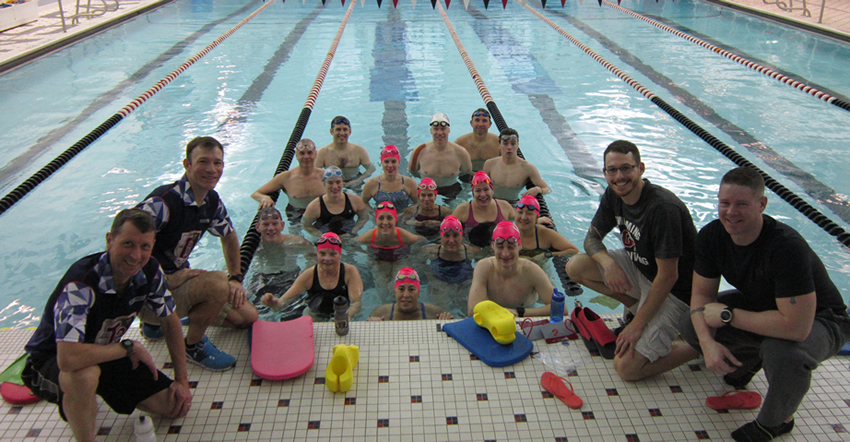 ---
T3 Swim Clinic is back! January 20/21st, 2018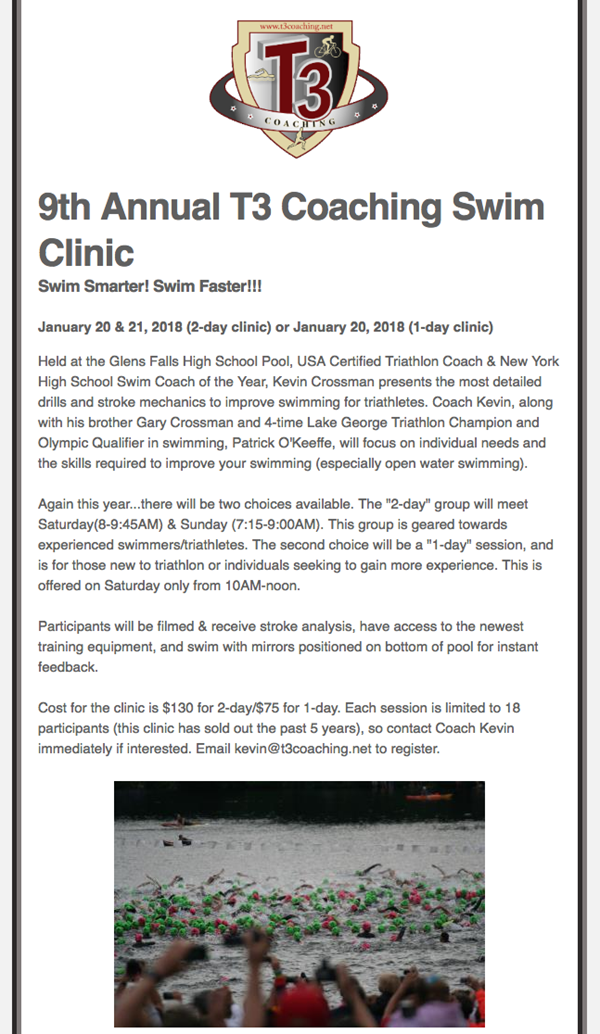 ---
T3 welcomes Coach John Evansky!!!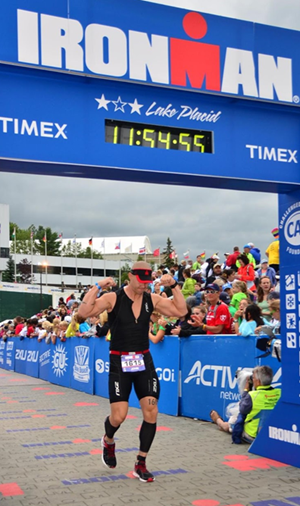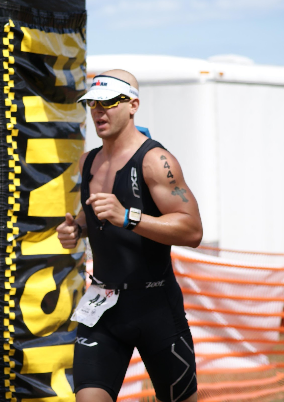 We are very excited to announce John Evansky will be joining T3 Coaching as a USAT Certified Coach! John has a wealth of experience working with athletes in all race distances.
John's philosophy parallels the mission of T3 Coaching… let triathlon be a stepping stone to lifelong goal of health and fitness. In the process, challenge his athletes to become the best they can be.
John will be working with athletes immediately - so
check out his bio by clicking here
.
---
Introducing Isabelle Dickens - October 2017 Athlete of the Month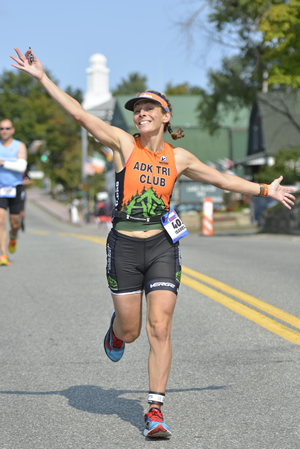 October AotM Isabelle Dickens
Having the "perfect" race is a rarity in sports... but when all cylinders do click, what an amazing feeling that is. This month's Athlete of the Month, Isabelle Dickens, had that happen at the first ever Ironman Lake Placid 70.3. Finishing 2nd in her AG 6th Overall - she executed to perfection. Congratulations to Isabelle on her accomplishments this season!
Click here to learn more about Isabelle
.
---